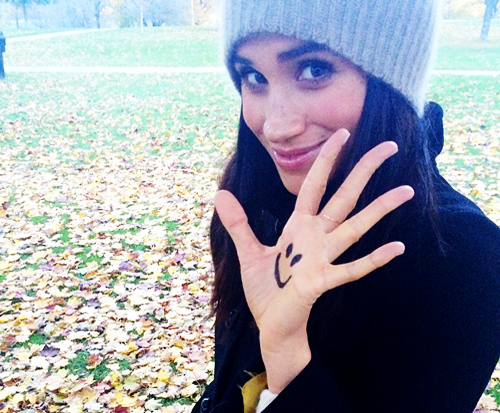 basic info.


NAME: Olive Grace McKenna.
NICKNAMES: O.G., Ollie, Liv, O, livie
DATE OF BIRTH: August 17, 1986
CURRENT AGE: 33
OCCUPATION: Restaurant/Food Critic for self-owned blog, Taste this. (compare to: restaurant girl)
HOMETOWN: Hunts Point, WA
CURRENT LOCATION: loft in astoria, queens, nyc
STATUS: how much is that doggy in the window?
DISCORD: olive#4388
EDUCATION: Bellevue High School, class of 2004 & New York University, class of 2009 (Major in English/Minor in Food Studies)
FAMILY: Patrick (father), Sierra (mother), delaney (sister/29), Dion aka Di (brother/24)
HERITAGE: irish, italian & jamaican
PETS: sherlock holmes, 4 yrs old & watson, 3 years old - calls them the detectives



TRAITS.


OPEN HEARTED. ACTIVE. FRIENDLY. WARM. POSITIVE. DETERMINED. STRONG. IMAGINATIVE. WELL SPOKEN. EDUCATED. SASSY. PLAYFUL. OFF-COLOR SENSE OF HUMOR. CONFIDENT. BOLD. FOCUSED. ENERGENTIC. MOTIVATED. FLIRTY. TRUSTWORTHY. ADVENTUROUS. INDEPENDENT. WORDY. stubborn. control freak.



misc.


likes.
jogging. yoga. singing. writing. prank wars. juicing. hiking. red wine. giraffes. animals. dogs. outer space. dessert. camping. snow angels. candid photos. secrets. meditation. tv. traveling. beaches.

dislikes.
liars. cheating. losing sleep. hair extensions. back-stabbers. negativity. gossip. secrets. hangovers. clowns. tanlines. laziness. writer's block. migraines. distance. jealousy.



storylines.








ooc.


PB: Meghan Markle
JOURNAL: ooc contact
OOC: EST. custom & plot friendly. third person story book. adult or FTB.
CREDIT: ~jre for the code.


history.


Olive Grace McKenna was introduced to this world with a set of privileges that not everyone was lucky enough to have, mostly because of her father's established career in the restaurant industry. Growing up in Hunts Point, WA, just outside Seattle, she was the oldest of three siblings and took that job seriously, trying to be something of a role model for her siblings. Her mom, Sierra, was a stunning Jamaican beauty, whose sole purpose was to take care of her children and make her husband happy, a life that Olive never entirely understood. Her father, Patrick McKenna, had attended the Culinary Institute of America in NY and had re-located back to Seattle, establishing himself as a well-known chef in the area before Olive was even born. By the time she was three years old, his restaurant Twisted Shamrock was renowned for its creative takes on traditional Irish and American foods and had become a tourist hot-spot among anyone with elevated dining taste. Her father had a knack for being innovative with flavors and techniques, and so from an incredibly young age, Olive had developed a mature and particular palate, and her taste buds demanded the best.

In middle school, Olive discovered that she had a real talent for writing, and joined the school newspaper, where she started writing articles for the Entertainment section, focusing on theatre reviews and hyping up dances or other events. She found her voice without having to put herself on display, and so it was no surprise when she joined yearbook in high school and took up photography, comfortable with a place behind the camera instead of in front of it. Olive found a great joy in capturing moments between her fellow students, and being responsible for freeze-framing so many of their memories. Her decision to move to NYC to attend New York University was one that had come easily, her adventurous nature tugging her away from home but also toward her father's old college stomping grounds. Marrying her love for food and words, she started submitting restaurant reviews to newspapers, magazines, blogs - anywhere she could - while she was in college. The response from publications was sporadic at best, so during her senior year, Olive created her own online blog called Taste This that she posted to weekly and published mostly for friends on an email blast.

After graduating with her Bachelor's and finding herself dumped by her long-term boyfriend, Olive felt it was natural to move home again, and establish herself in a career of some kind. Struggling through job applications and rejection letters once she arrived back in Seattle, Olive felt restless and dissatisfied with her options, or lack thereof. She helped manage her father's restaurant, and being around food in that capacity again breathed a new life into her blog, and she found herself spending more and more time writing thoughts and reviews and sharing recipes she'd created in her own kitchen. Though she would never dare attempt to become a chef, her passion for food and the kitchen was evident in the pictures, videos and quirky commentary she hosted on her site. Eventually, other writers and chefs wanted to contribute, and by the time it had been around for three years, it was Olive's main source of income - and a generous one, at that.

Currently, at 32 years old, Olive has moved back to nyc to be more in the 'thick' of the restaurant world, and she is still lucky enough to control her own blog, with the help of a few contingent employees who assist in the day to day operations of her site and managing the contributions that they rake in constantly. She has found time and money to pay for student loans and travel, and is proud to feel that she has not had to dip into her father's funds to do so. Reveling in her independence and success, she works hard and often spoils herself as a reward. Olive is also known to spoil those around her that she loves, as well, always on a mission to make people around her feel good and enjoy life.



personality.


Olive is naive, in many ways that she does not realize. She has grown up with a supportive, happy, wealthy family, and all of the issues that they have ever come upon have been handled quietly or swept under the rug completely. She has never lost anyone close to her, and so her experience with death is limited. Her experience with love is limited as well; while she had a few boyfriends in high school, her most serious boyfriend was in college, lasting for almost four years before their break up, and she has been single since. Nevertheless, she loves her life and has an overall care-free attitude, and always finds a way to uplift people and make them see the sliver lining in almost any situation. Her lack of love life does not stifle her at all, and she is constantly building friendships and looking for new adventures. Since her blog is so popular she is now doing reviews all across the U.S., which has allowed her an opportunity to travel more than she's ever expected to. something that olive does not share with people is the fact that she has been diagnosed with epilepsy since she was 12 years old and has found a cocktail of medications that have kept her from seizing for some time (since march 10, 2010). she also accredits her lack of seizures to the fact that she is very careful about what she puts into her own body as well as her cooking. olive has suffered a great deal due to her epilepsy, but she suffers silently for the most part, keeping all of that close to her chest because one of her biggest fears is becoming a burden to those around her or feeling like a liability to their lives. olive has been determined not to let her illness control her life or dictate her relationships, and so far she has been successful.



facts.


- her father is a famous chef & restaurant owner in seattle
- wears a bracelet that warns her when she is close to seizing
- has a seizure plan programmed into her iphone accessible via siri
- meditation is a ritual for her, she does it every single day
- is very set in her habits and routines, mostly to help avoid a seizure
- practices yoga and jogs almost every day
- juices/makes her own smoothies that she likes to share
- hasn't had a boyfriend since her last relationship ended in 2009
- likes to cook in the middle of the night
- loves coffee & wine but worries about over-doing it
- never learned how to drive
- her loft in nyc was paid for by her dad, a fact she hates
- suffers mild dyslexia because of her epilepsy
- seized again on august 26, 2019 for the first time in over 9 years